Move in this page steps-by-step
Follow the guidance and sequence in this page step-by-step. We have designed the flow of this page to make sure you get all the information you need and give you the ability to use our services more effectively.
What to expect from ES Counseling Center?
Have you reviewed our FAQ page and cannot find an answer for your question? Click here to submit your questions.
Writing a good CV/Resume
It is important to check our materials on writing an excellent resume/CV for a solid application. This is required before our revision.
Writing a strong SOP
It is important to check our materials on writing an excellent statement of purpose. This is required before our revision.
Application review service
Please make sure to follow our resources to write a strong application. We are glad to have your application reviewed by our team of experts.
Your Guide for Studying Abroad – دليلك للدراسات العليا في الخارج
Our Guide for Studying Abroad
Do you know that Egypt Scholars has published a guide for graduate studies abroad? It is already saving tons of time for thousands of Arab students who are trying to get better education abroad.
We strongly recommend you go through it. It may take couple of hours but it will answer most of your questions and open up new horizons. If you still have questions after reading it, send it to us below and we will do our best to help.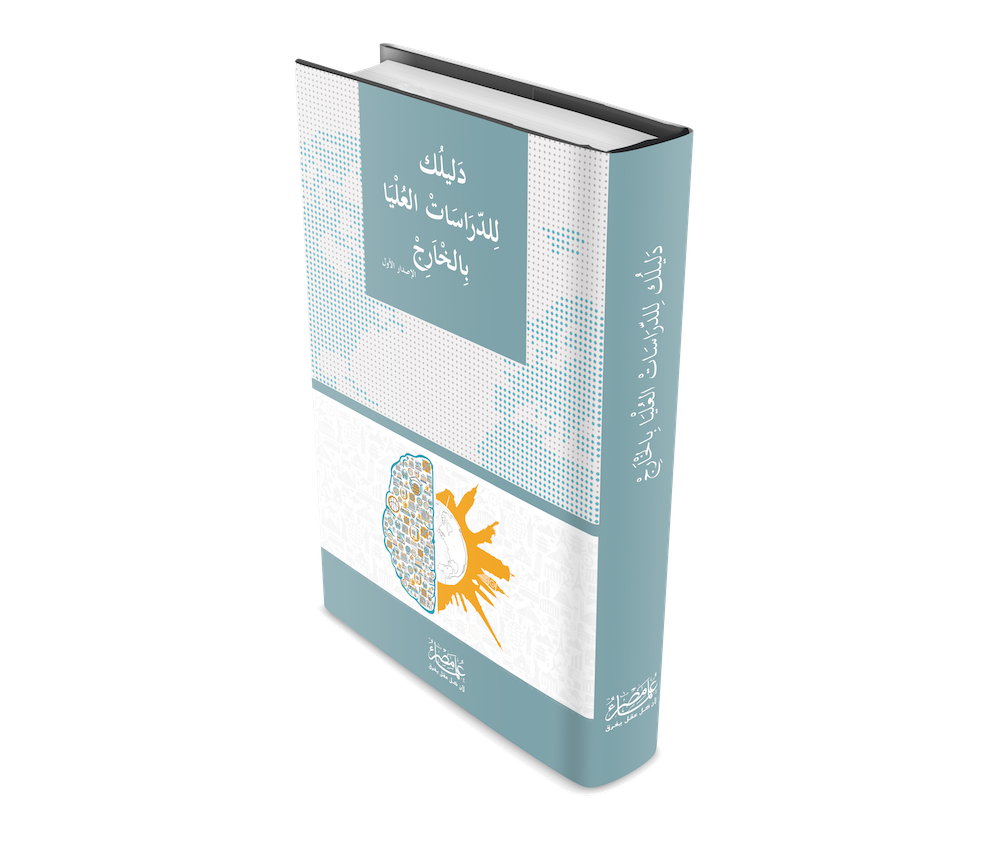 Resources for writing an outstanding resume/CV
What do you need to write an outstanding resume/CV?
You really do not need more that the resources shown in the videos here. It is a workshop about writing resume and CV. In addition, please check pages 8-13 in this guide.
Resources for writing an excellent Statement of Purpose
What do you need to write a strong Statement of Purpose?
Let's start with resources. Check the video posted here and make sure you read pages 78-91 in our guide for studying abroad. Check also below for important guidelines.
15 Important Guidelines for SOP
1- Start with an attractive paragraph which show what motivated you to study that field (mentioning some special event in your life – quotes you read – a belief you have in this life – etc.)
2- Include one idea in your paragraph with short details describing it. If there is more than one idea, split them up in two or more paragraphs unless it is very short idea.
3- Always use reasonable reasons and connect these reasons in a clear way to the conclusions you want to draw from those reasons.
4- Don't discuss personal issues as they will not help. e.g. My country is very poor, I have  problems all my life regarding xxxx issue, etc…
5- Describe clearly your current position (job) if you have, if currently unemployed mention it clearly.
6- Discuss your dreams showing reasonable reasons for having them as a dreams.
7- Discuss your achievements, papers, courses (related to the scholarship only), volunteering, etc…
8- While discussing your research proposal (if any) don't mention general sentences. Be more specific, not in deep details but to show the reader that you are familiar with the basic terms and the current state of the art. Smoothly drag your reader to the point you want to pursue research even if you don't know exactly how you going to do it.
9-Try to discuss your path in life in chronological order to keep the engagement of the reader.
10-NEVER COPY PARAGRAPHS FROM THE INTERNET. If you like a paragraph, try to write it with your own expressions and style.
11-Make sure to use the Microsoft word correction service to avoid spelling mistakes.
12-Don't go deep into details about your achievements especially if they are clearly stated in the CV. The SOP should be complementary to the CV not a carbon copy
13-Try as possible to avoid negative, pessimistic and disappointing expressions. This is a motivation letter not a frustration letter.
14- Please write about your future plans clearly. Don't just write a general plan. You have to write in steps what is your specific future plan
15- You can write about the country/university you are applying to but don't waste paragraphs writing about it and miss writing about yourself
Congratulations!

Now you are well-equipped with the tools you need to apply with a strong application.
You are now about to change your life by getting an amazing education opportunity. Now it is time that we help!
Use the right service below:
If you still have questions or require counseling in a specify matter, use "Study Abroad Counseling".
If you would like our team to review your application paperwork such as resume or/and statement of purpose, choose "Review of Applications document"
Before you use our service, please make sure you have checked all the resources available in this web-page and have read the instructions carefully. This will help us serve you better.
Feel free to fill in the forms below in either Arabic or English languages.
Check list before you fill in the form:
Prepared all the details needed to fill in the form below
Review of Application Documents
Check list before you fill in the form:
Attach your files ONLY in word (.docx) format.